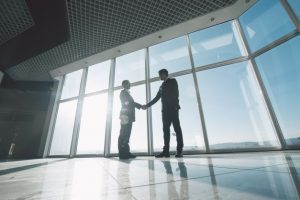 At what point do you get a Solicitor when selling a house?
The short answer: it is usually never too early!
One of the typical questions when selling a house is how long will a transaction take after a sale has been agreed. This can be difficult to answer, especially if you are acting on behalf of a purchaser because not all vendors are ready to sell their house despite having put the property on the market.
Sales are delayed in progressing a lot of the time because necessary documents are not readily available. For example if a vendor has an outstanding mortgage against the property being sold then the deeds to the property are typically held by a bank. It varies from bank to bank as to how long it takes for them to release the deeds to a solicitor to facilitate a sale of the property. This can case a delay of between 1-4 weeks in itself.
Further delays can occur after deeds are released to the vendor's solicitors because the title documents may be incomplete or have elements that require to be updated. It is common to assume that all necessary documents should have been obtained when a property is purchased and be part of that property's title deeds. However, the requirements for a sale of a property vary due to changes in the law and current practices. Therefore it can occur that a vendor is asked to provide additional or amended documents after the deeds are released by the bank.
Ideally therefore if you have decided to sell your house a call through to your solicitor should be made at the same time or even before you make contact with your auctioneer/estate agent.  This would allow the solicitor carry out the necessary preparatory work so that you are hopefully "contract ready" when a sale is agreed for the property.
"Contract ready" means that the necessary information has been obtained that would allow a Contract to be sent to a purchaser's solicitors immediately after a sale is agreed. While every transaction varies, being contract ready should help reduce the time required for the matter to complete.
Sweeney McHugh Solicitors are happy to advise a prospective vendor as how best to prepare for a sale of a property to include a full review of title and ancillary documents and to confirm if you are "contract ready" in respect of your property. If you would like assistance in this regard please contact us on 0749521115 or by email on info@sweeneymchugh.ie .
We can provide appointments in person, by telephone or video call where required.
Declan McHugh, Managing Partner.